February in Cuba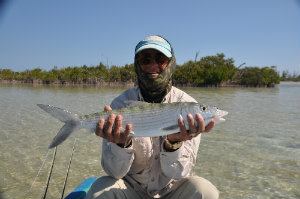 I couldn't get my usual spot in Cuba this year so I booked in for a month earlier. The group met up at Gatwick after check-in and once we had ensured that a decent supply of "whicky" (as the Cubans call it) was bought, we settled for a chat over a departure refreshment. This year there were seven of us. Crooky as usual, Simon Hodges and Andrew Barker who both came last year, and new to our party, Matthew, John and James.
The flight seemed longer than usual, maybe we were all so looking forward to this particular trip! But, on reaching Havana we were through the immigration ever so quickly as I had made the decision to book at no great expense the v.i.p. "meet and greet" service. I wholeheartedly recommend this service as later in the trip I spoke with a couple of people who were on our flight and they took over two and half hours to clear immigration. We were in the lounge awaiting our bags within half an hour, and we were able to get a cool beer in the air conditioned lounge!
Money changed and bags loaded off we went to Caleton. The driver was as slow as any I have encountered in Cuba, but I guess he was at least pretty safe. A quick snack greeted us at our Casa and then we hit our beds.
The guides were waiting for us next morning as we headed down the long track to La Salinas. As per the night before Camillo – our driver, was very cautious and this meant that the journey to fishing each day would be over an hour. However the coach was fairly comfortable and we could chat and sort out gear and leaders if we wanted to and one or two of the group would usually catch up on sleep.
First day on the flats was wonderful. It was so good to be back there again. Everyone caught fish that day, though the newcomers experienced much frustration as they attempted to cast at the "ghosts" that the guides were repeatedly pointing out! By the end of the week all of the guys were spotting some fish and catch rates improved.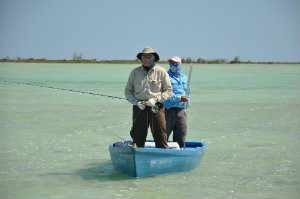 James had a superb jack crevalle of about twenty pounds on day three . This fish was caught on his eight-weight bonefish outfit and took him at least an hour to land. John caught the largest bonefish which measured 57 cm, and so would have been around 6.5lbs – great achievement on his first trip. Simon had the most bonefish for the week, whilst on one day alone, Andrew managed to catch 24 bonefish! Strangely, that day I managed not one bonefish, though I did catch my first shark on a fly.
There were several decent barracuda caught by the party, one or two decent snapper and many odds and ends. Tarpon were few and so we opted out of trips to the river. Crooky managed one tarpon as did James. My day on the river resulted in quite an amazing hook-up! I had stopped for lunch with my guide Jasil next to an old hulk half sunken. I had hoped that there would be a few snapper around and had changed from my 400-grain line with a black death fly, to a floater and clouser minnow. There were no snapper around so we relaxed and had our rolls. Then I spotted a fairly decent snapper appear from under the stern of the boat. I dropped the closer towards the fish and it took instantly. At that moment a juvenile pelican flew into the bay and immediately seized my fish! I was now playing a pelican instead of a snapper. Eventually I wrestled the snapper out of the bird's pouch and managed to swing it in before the pelican was able to grab it again. The fish lost a few scales but seemed untroubled by the attention that the pelican had given it!
We experienced some unseasonably cool weather this year and several mornings and evenings had to don a sweater or fleece as all of our meals were served outdoors as is the norm. We even had to wear an extra layer on a couple of mornings on the flats. However, by one or two every day temperatures were hitting 26 plus, and we often went over 30 degrees. The flats took longer to warm up than any trip I have done so far, and so it was no great worry to pole out for a long time (and distance) as there were often few fish in until the water warmed.
I saw permit on day one and day two. The first day the fish were already disturbed and chasing about in an odd fashion. On casting in front of one of the fish it headed straight towards my fly but turned around and set off for the horizon at an amazing speed. The two fish I saw on day two were feeding and oblivious to my guide and me. I managed a decent cast and one of the fish swam over to my fly but didn't pick it up. However it was not disturbed so I had another shot. This time the fly was ignored, so I went a third time. Again one of the fish came to the fly, but again it failed to take. Another couple of casts did nothing and then the fish just moved steadily away. I'll get one yet!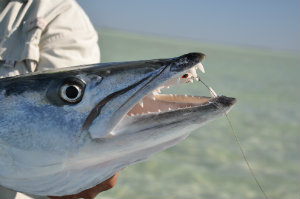 I tried to book the place for next year as we all get on so well with the guides and the lovely people who run our casa, but no bookings are being taken. IT seems that as the market is opening to the Americans, the fishing lodges and operations are beginning to realise their potential and so are making plans to capitalise on things. So, I have made arrangements to return in late October through to early November as the operation I use will still be available then. Anyone interested in that trip please let me know as soon as possible. I will be emailing my regular clients with details.